Welcome to the Park West Hotel
An Idyllic Stay Near New York City's Central Park
Park West Hotel, conveniently located across the street from New York City's Central Park, provides you with attentive guest services in an idyllic location near Upper West Side attractions and businesses. Spend your next stay at our affordable hotel to experience all that NYC has to offer. The quiet charm of Park West Hotel is undoubtedly reflected in its serene location on Central Park West between 106th and 107th Streets. Our hotel's convenient location provides guests with an easy three-block walk to the B and C subway train, a 10-minute walk to Columbia University as well as The Cathedral of St. John the Divine. Enjoy easy access to all of the top destinations in NYC such as the Broadway Theatre District, Rockefeller Center, Radio City Music Hall, Columbus Circle.
All of this and more is easily accessible with a quick hop on the subway or a brisk walk through Central Park. With 94 guestrooms, each guest will appreciate the intimacy and, most notably, our attentive one-on-one guest service that is rare for New York City hotels.
You don't have to worry about breaking the bank when you stay at our affordable hotel the next time you're in NYC, and you won't ever have to compromise on your guest experience either. Let Park West Hotel provide you with a great place to unwind after exploring all that NYC has to offer!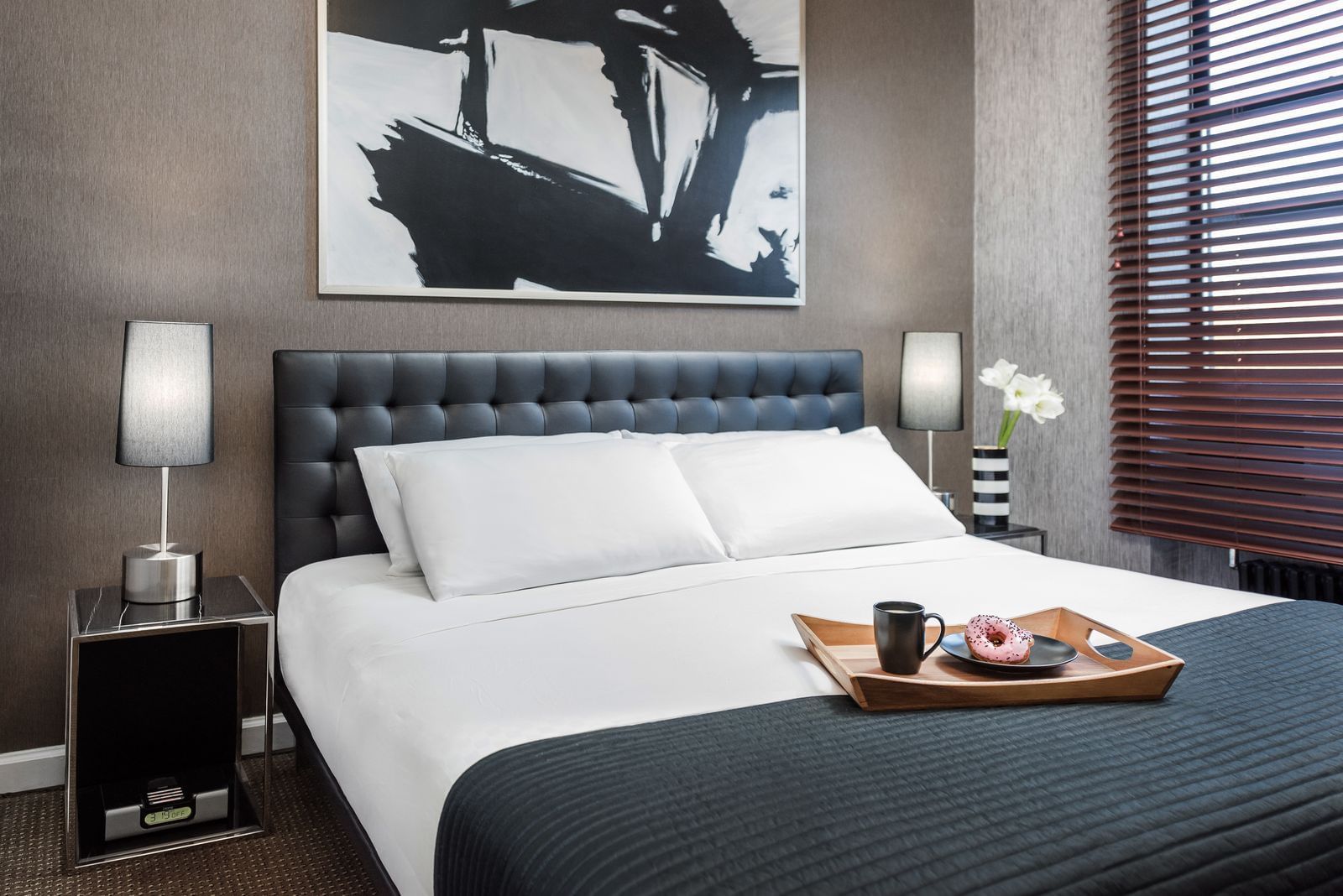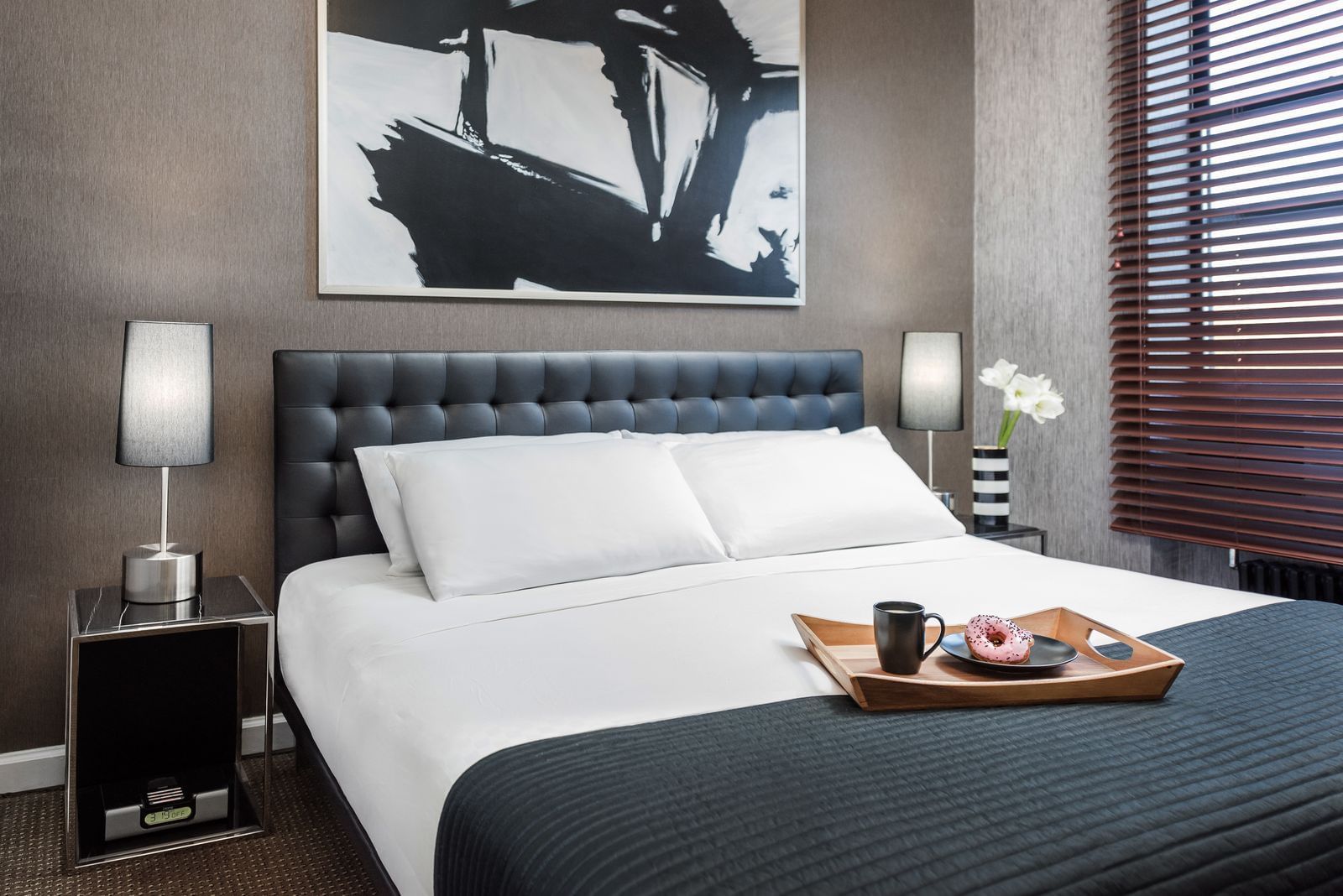 Standard Room - Double Bed
Enjoy a quiet night sleep in our standard room with one double bed.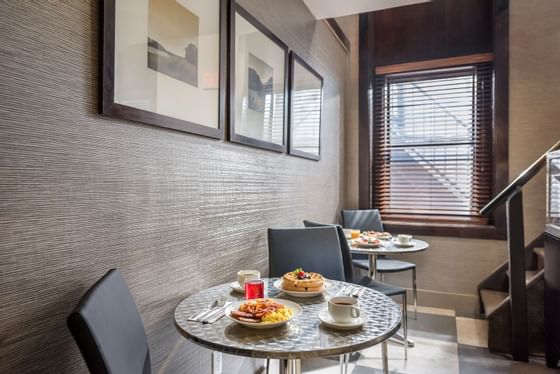 Tempt Your Palate
@ The Park West Hotel
---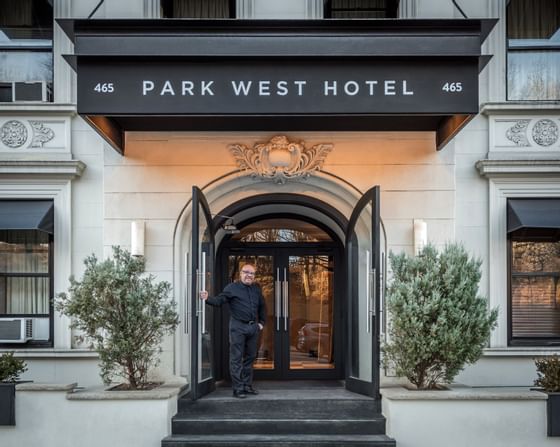 Host Your Event
@ The Park West Hotel
---
Things To Do
The Park West Hotel is your gateway to the best landmarks, attractions and things to do on the Upper West Side. When planning what to do during your stay on the Upper West Side, our concierge and front desk staff will be happy to help.